Royal Wedding Returns: Why Brands Need to be the Kings/Queens of Reverse Logistics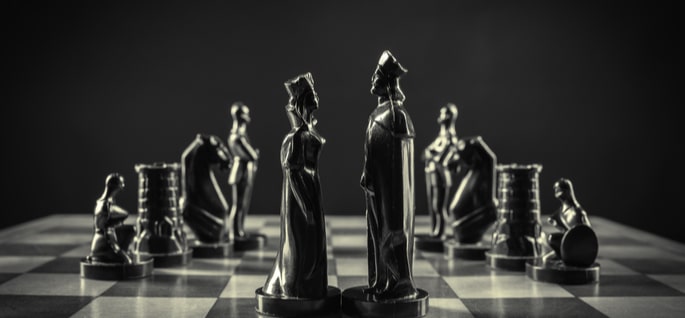 The royal wedding last week had wedding bells ringing around the globe as Prince Harry and Meghan Markle (now the Duke and Duchess of Sussex) walked down the aisle. Millions of viewers tuned in to watch the noble "I dos," captivated by the larger-than-life grandeur of the décor and  the attendees. And though the Duke and Duchess asked for donations to seven different organizations instead of wedding gifts, they no doubt received some newlywed staples. Of course, even with the selection of surely glamorous gifts to choose from, there's always a handful of invitees that select the wrong color of an item or a great-aunt that goes rogue and ignores the list completely — a pain point nonroyals are also familiar with. Ultimately, every newlywed has to navigate the Catch-22 of the big day: the more gifts you receive, the more returns you may have to make (especially when the guest list extends beyond close friends and family).
Whether consumers are returning a gift from the Prince of Wales or a gadget they ordered online, they expect a seamless returns experience. While this may seem like a straightforward process on the buyer side, brands know that reverse logistics can be complex — and costly. With the right supply chain strategy, and partners to support it, both consumers and brands can benefit from becoming the kings and queens of returns.
Digital Grade User Experience
The last thing a consumer wants (or a brand should want for a consumer) is to have an exciting event like a wedding, birthday or shopping spree ruined by the looming possibility of having to make a return. With today's digitally-driven e-commerce capabilities — such as immediate click-to-ship options, streamlined checkout and payment, and more — online shopping is easier than ever. This enriched simplicity has continued to encourage a surge in online purchases, with 79 percent of consumers now shopping online. These consumers expect the positive user experience they had on a brand's e-storefront to continue even when their purchase outcome is less than perfect. To encourage continued patronage, brands need to reduce their customer's dread around returns slips, shipping and call center nightmares.
Why should brands care so much? Not only will user experience overtake price and product as key brand differentiators by 2020, but, by making a purchase, a consumer has shown investment in a company's brand — and companies will not win brand loyalty if they drop the ball on service after the point of purchase. This is especially true in cases where the brand is at fault. While some returns may occur days after a royal honeymoon, others may be due to the wrong item being shipped or the consumer receiving a faulty product. Today's consumers demand end-to-end service, and with the right partners, it isn't too difficult for companies to deliver exceptional experiences and secure that customer satisfaction.
Value-Add for Companies
While brands may feel under pressure to comply with high consumer expectations, they equally benefit from optimized reverse logistics. The worst fear for brands is that returned items wind up on warehouse shelves collecting dust and wasting revenue. By implementing the right supply chain strategy, companies can not only restore a healthy ROI to reverse logistics but also actively recover value overall — beyond just building brand loyalty. Here are three places that brands can start:
Defective or damaged products: No brand means for a faulty product to land in the hands of customers, but it can happen from time to time. To ensure a quick resolution, brands can partner with supply chain solutions providers that accept returns and are able to assess whether the item is repairable. Partners are able to run triage services that identify how the product is flawed, capture reason codes and then send the product to a licensed repair center. Once the product is restored, the partner can ship it back to the customer — or in the case of a lengthy repair, the consumer can receive a refund or replacement, helping brands to utilize excess inventory.
Refunds or replacement: If a refund or replacement is required, a supply chain partner can take the original, now repaired, product and refurbish it to fully functional and cosmetic standards — even providing carrier-grade data wipe processes for smart devices to protect personal data. Refurbished items can be remarketed as b-stock for loyal consumers, making use of what is, in many cases, lost value. For the products that can't be fixed, eco-friendly partners offer recycling services that break down items and sell parts to partners that recycle or dispose of material in an environmentally-conscious way.
Registry strays: For the products that come back due to disappointment rather than defect — a common pain point from those off-the-cuff wedding guests or a birthday gift gone wrong — a partner knows how to resell intact items while initiating an exchange or refund to the original buyer.
Ultimately, by optimizing the returns process and becoming a king or queen of reverse logistics, brands can make sure their customers feel like they're getting the royal treatment. Without the hesitation brought on by return-driven dread, consumers will feel confident in making their purchases — and brands can rake in the recovered revenue.
To learn more about how ModusLink can help brands optimize their returns and recover value, download this eBook. For more information on our returns management offerings, visit this solutions page.
Subscribe today and get the latest in Supply Chain, Logistics and eComm from our thought leaders